If you've seen those people climbing at your local gym with what almost looks like a bulletproof vest on and wondered what they're doing, then you've come to the right place. Maybe you have acquired a weighted vest or weighted ankle straps and want to start to incorporate them into your climbing training. Whatever the reason, in this article, we'll be breaking down why and how to climb with weights as well as some of the pros and cons of climbing with weights.
Training for climbing is super individualized for your own body, and we can only make generalizations of what's worked for us and others, but you'll have to experiment to figure out what works for you. As with any training, take it slow and make sure you add new training practices in a slow and safe way to limit any injury to your body.
What is Climbing with Weights?
Climbing with weights is strapping extra weight to your body, usually through a vest or weighted ankle strap, and climbing while wearing the extra weight. This is a common practice at many weight lifting gyms for certain exercises, since adding extra weight to a workout that relies on body weight, increases the difficulty of the exercise.

Why Would You Consider Climbing with Weights?
Climbing with weights in one of many ways to add some strength training into your climbing training routine. If you feel like your climbing level has plateaued or you want to try a new style of training, maybe climbing with weights will be the right style of training for you. There are some things to be aware of when you start climbing with weights, though, so make sure you know what you're doing before you go throwing yourself up walls with a weight strapped to you.
A great benefit of climbing with weights is an increase in climbing endurance. Climbing with weights is often used to help climbers increase their endurance to train for a long climb when they only have access to shorter climbs. If this sounds like you, then maybe climbing with weights is the right workout for you!

How Should You Climb with Weights?
While climbing with weights can be super beneficial, it can really only help in certain aspects of your climbing. Generally, it is not advisable to climb with weight at the highest limit of your climbing grade. Projecting hard climbs should be done with just your bodyweight since if you add extra weight, you change your center of gravity and risk developing bad technique habits that you'll have to break later.
Many national competition climbers use weighted climbing vests to help them train for the endurance of climbing longer routes, especially when they don't have access to longer routes. Doing laps on easier climbs with added weight can help simulate a longer climb for your muscles, but the easier moves will minimize the risk of developing bad technique.
As with adding any weight to a workout routine, it is best to start with a low amount of weight and slowly increase it. The goal is not to climb with as much weight as you possibly can, but simply to be adding some extra resistance to your body while climbing. This can be done with pretty minimal amounts of weight.
Another thing to be aware of is that adding an excessive amount of weight can lead to a high risk of injury. You will be the safest and be able to train the best with a lower amount of weight, so take the time to find an amount of weight that works well for you.

What are Some of the Best Weighted Vests for Climbing?
There are so many weighted vests out there, so here are some of our favorites. Things that you'll want to look for in a weighted vest to use for climbing are adjustability in the amount of weight and the location of the weights, general fit of the vest, and how much it will change your center of gravity. Generally, tighter-fitting vests with lower profiles will be best for climbing since they will stay tight to your frame and change your climbing as little as possible.
This vest is designed for movement. It has a super low profile, so it will minimize the overall change to your center of gravity. It also has open side panels for extra airflow. The vest base is made out of a neoprene-like material, so it's super stretchy and well fitted.
If this basic weighted vest is too basic for you, you could try Hyperwear's Pro or Elite vest, but the price increases significantly for those two. They are all designed with the weight well distributed and in smaller sized pockets than many of the bulkier vests on the market. This allows you to carry a good amount of weight, but to have it evenly spread out and to minimize the changes in how your body moves.
If you find that any of the vests from Hyperwear are too light for you and you really want to add more weight, the company sells extra weight bags. This makes these vest super customizable, allowing you to create a vest weight and makeup that works for you.
Last update: 2023-11-30 / Images from Amazon Product Advertising API
---
Hypergravity Weighted Suit
Hypergravity makes an amazing weighted two-piece suit. Although the full suit isn't specifically designed for climbing, it attaches to your body securely and is super customizable with the amount of weight that you put in it at one time. Although the vest can secure around 70 pounds to your body, it is best for climbing to start out at around 10 pounds, but this vest can do that too.
This weighted jacket may be a little bulky to climb in, but if you are looking to add a large amount of weight to your pull-up or hangboard routine, this jacket would be perfect for that. Many climbers like to add more weight to a weighted pull-up or hangboard routine than they would ever dream of climbing with, so a jacket like this can help add that large amount of weight, while still being super comfortable.
---
Valeo weighted vest is a classic vest design with 20 pockets that each fit a 1 pound weight to customize how much weight you're climbing with as well as where the weight is located on your body. Valeo fits securely onto your body while climbing and generally has a low profile.
The company also makes larger weight bags to focus the weight in certain areas as well as ankle and wrist weights. Valeo is a well-respected company when it comes to weighted training gear for a variety of athletic activities.
Last update: 2023-11-30 / Images from Amazon Product Advertising API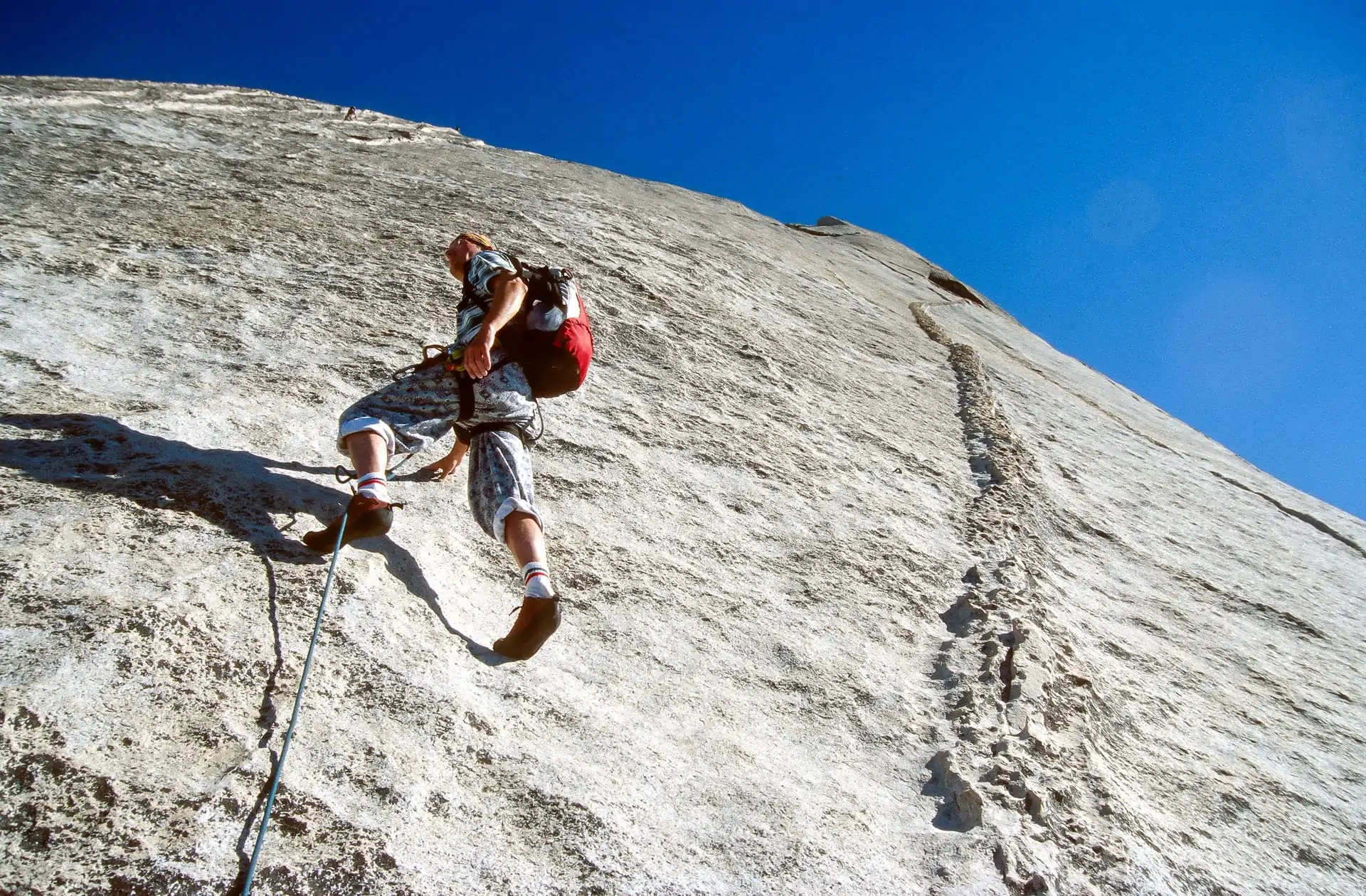 What About Weighted Ankles Straps?
Ankle weights or weighted ankle straps are a great way to add a smaller amount of weight to your body when climbing. Adding weight to your ankles may not be the most beneficial place to add weight since you won't be able to add much weight, but it will minimize the impact that the extra weight has on your center of gravity.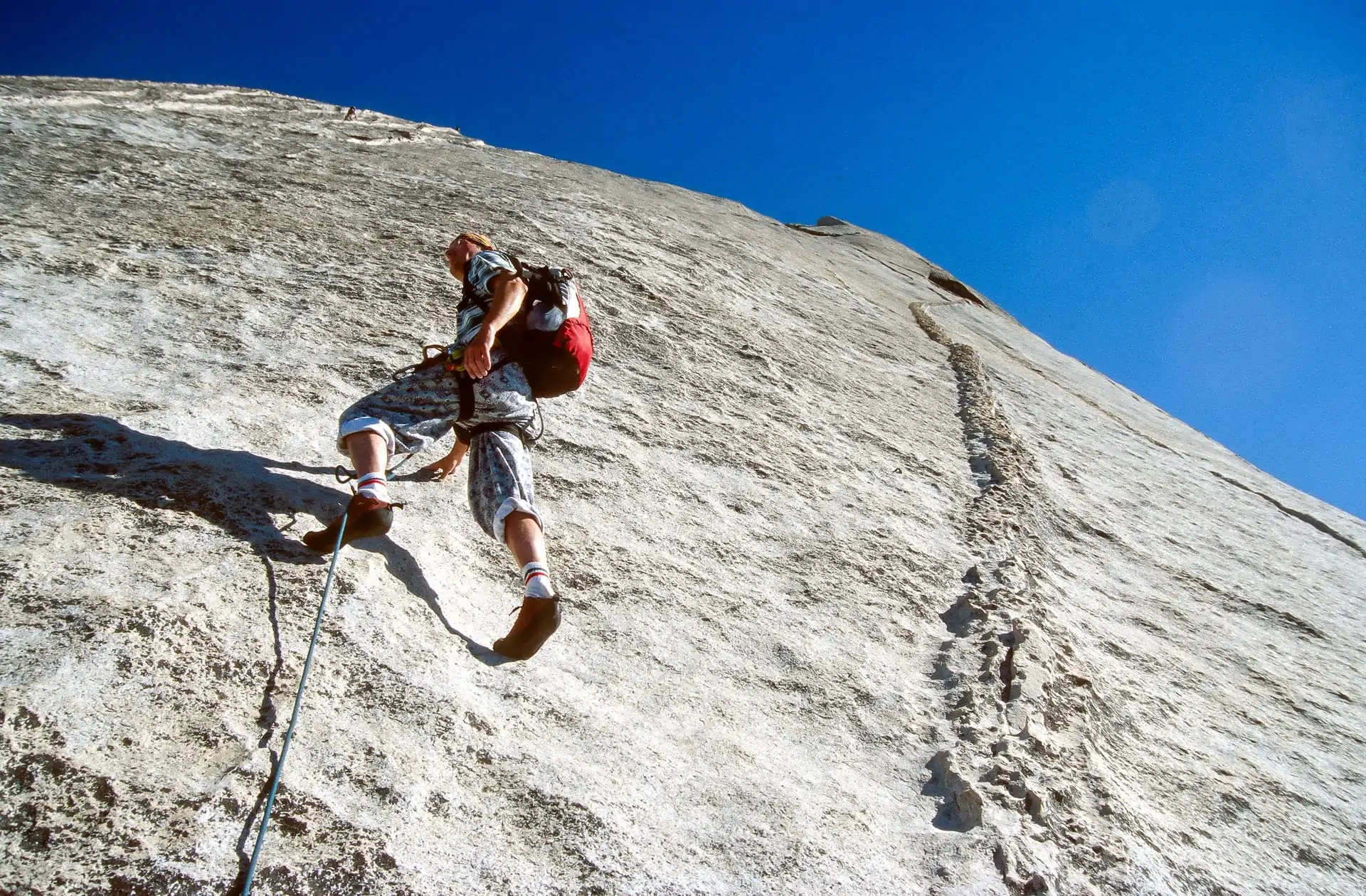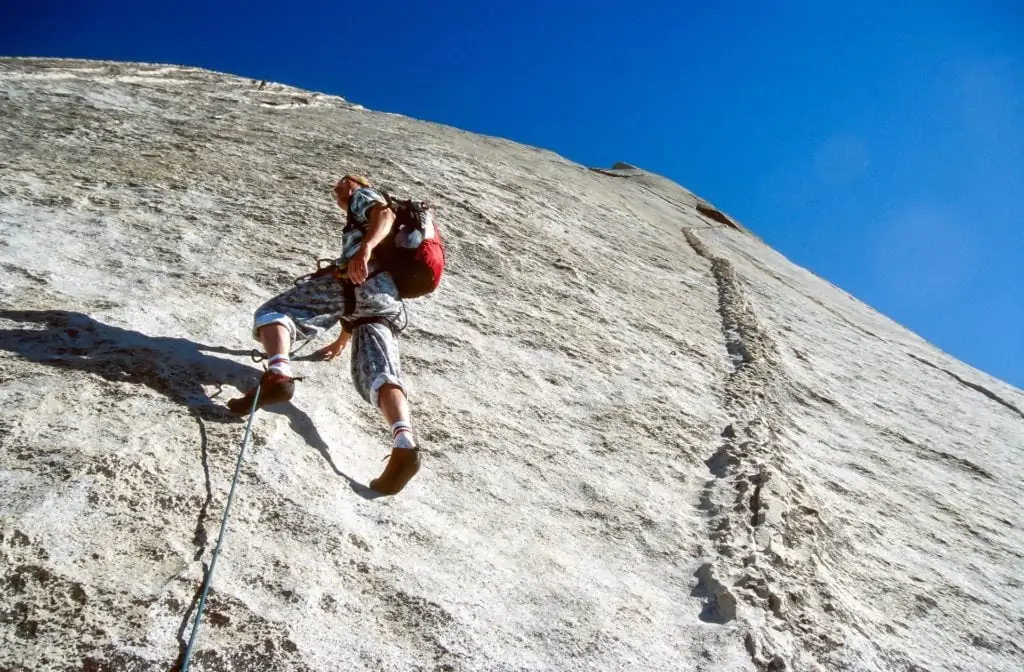 Most weighted ankle straps range in weight from around two pounds to five pounds, so in total, you'll only be adding four to ten pounds, but even that can change the way you move. You could also use weighted ankle straps to start adding small amounts of weight to your existing pull-up or hangboard routine.

What are Other Ways to Add Weight When Climbing?
Another great way to add weight when you're climbing, especially for trad climbers, is to fill a pack with whatever you will have on your harness for a day out climbing, such as your trad rack or a water bottle, and climb with that. This minimizes the amount of gear that you have to buy and allows you to personalize the amount of weight that you're carrying.
Although not directly when climbing, many climbers love to use either a pack filled with water bottles or a weighted vest to help them train for climbing. It is not uncommon for people to do weighted pull-ups or even a weighted hangboard routine. This is a great way to increase your finger strength without worrying about your climbing technique at all, just make sure your fingers are well warmed up before you put a lot of weight onto them.
Another way that climbers add weight to their pull-up or hangboard routine is by tieing a weight or full water jug to the end of a short rope or cord and clipping it to the belay loop of their harness. This is a great way to make sure you have the exact amount of weight that you want. The best piece of advice we can give you if you want to try this method, is to use a high-quality padded harness, or else you might end up with some pretty bruised up hips.
Summary: Climbing with Weights
So maybe climbing with weights is for you, or maybe adding some weights into your pull-up or hangboard routine is a better fit for you, but whatever you pick make sure you take it slow. Adding too much weight too fast can cause more harm than good, so listen to your body and don't push it too fast.
Climbing with weights can help you improve your climbing endurance, but it can harm your climbing technique. Make sure you focus on your technique and use your weighted climbing vest only on climbs well below your limit so you don't develop bad habits that you'll have to go back and break later.
If you found this post helpful, you're definitely going to like our other climbing tips here.
> How to Start Doing Pull-ups for Climbing: 3 Tips
> 15 Climbing Core Workout Tips